The 12th edition of the NEM Summit was organized as virtual event from 30 June to 2 July 2020. It attracted key stakeholders from the media and creative industries as well as policy makers who during the 3 days of the event explored the latest developments in the topics of artificial intelligence in media, new formats and digital content, applications and experimentation, business and policy.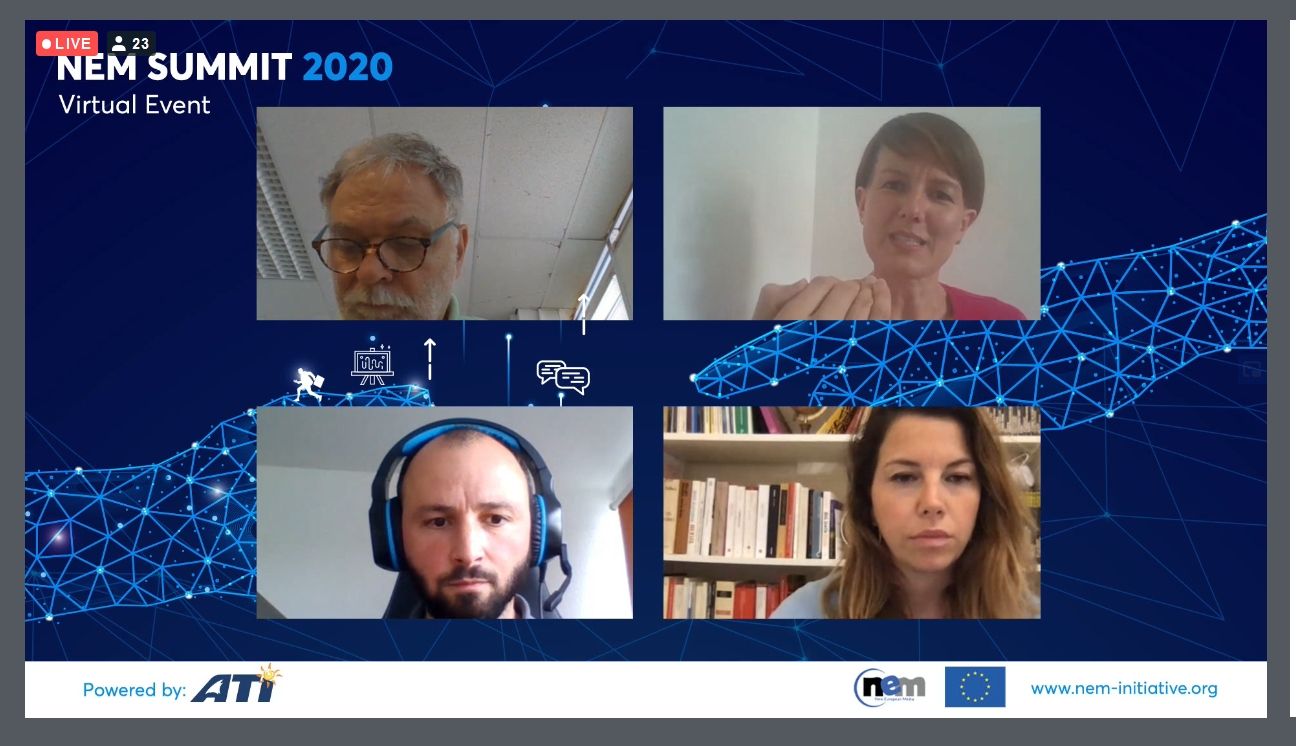 It was in this conference track of business and policy that a short paper explaining the latest CAP-A developments has been presented by Alexandru Stan of IN2 as member of the CAP-A project consortium. The talk's focus on enabling a more privacy-friendly application ecosystem complemented well the previous speaker, namely Olivier Braet of imec-SMIT who in his talk gave an insight into sharing user data insights in a regulatory compliant way.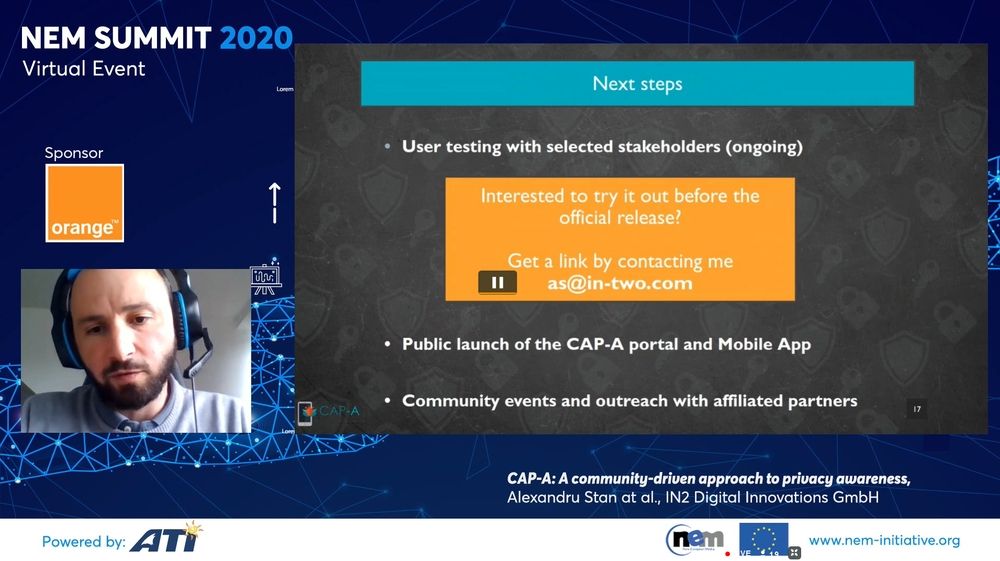 The presentation can be found here while the paper can be downloaded from here.