Today 9/11/2020 the lottery for Bora Pilot took place via random.org.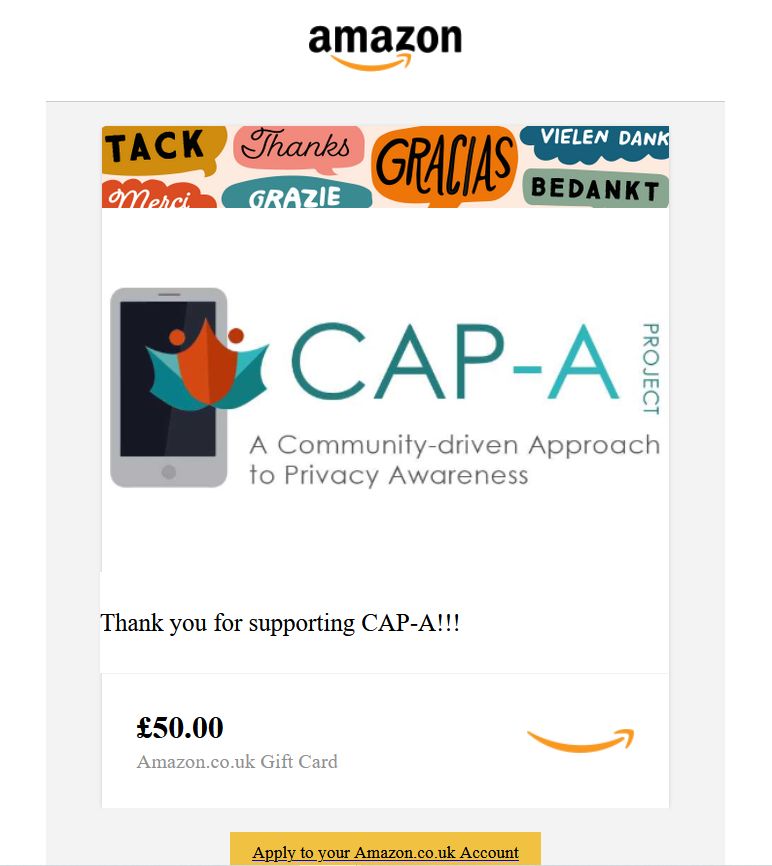 The CAP-A user stamatina.ch wins the amazon gift card. Congratulations!!!

The winner will be notified via e-mail to receive their gift.
Thank you all for participating in this contest.
Don't forget to collect CAP-A point by evaluating mobile apps through
CAP-A portal and through CAP-A app.
For any questions, don't hesitate to contact: το info [at] cap-a.eu